"I would like to thank The Young Firm for all the help they gave my wife and me through the very emotional and painful time we endured after my injury. We would not have survived everything we went through without their professional guidance and support. I will forever be thankful for all the teams help and support through the trial, through the medical support, and through the continuing struggle to get the justice we deserve. I am very grateful to Mr. Tim Young and all his team for all they have done for my family."
---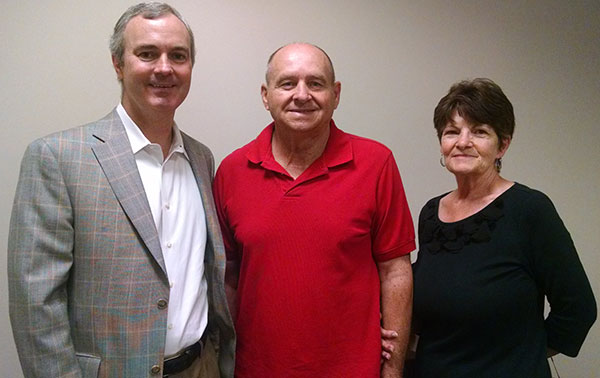 In November 2009, Larry suffered major injuries when a crane he was operating collapsed, causing him to fall to the concrete below.
Larry had multiple fractures in his heel and ankle and was experiencing many other health problems related to his accident:
low back pain,
leg pain,
swollen, painful, and stiff joints,
sore and weak muscles,
difficulty walking,
ruptures,
broken bones, and
numbness.
He had to get surgery on his heel and was in physical therapy for months to improve his strength and range of motion. Not only did his injuries and nightmares keep him up at night, but his job weighed heavily on his mind. His company kept pressuring him to return to work despite his injuries, and this caused him a lot of distress. He knew that he would not be able to perform his duties as he did before.
After months of pain and uncertainty, he decided to hire our office to help him through this difficult situation. We fought with his company over a slew of different issues. They argued that he wasn't a seaman and shouldn't be entitled to file under the Jones Act, that they couldn't have known the crane would collapse, and that they ultimately weren't liable for his accident. In the end, we managed to get a settlement that Larry was happy with and he was able to put his worries to rest.
"We would not have survived everything we went through without their professional guidance and support." Larry N. | Bourg, LA | Ankle & Foot Injury
More client testimonials:
---
Other articles to help you