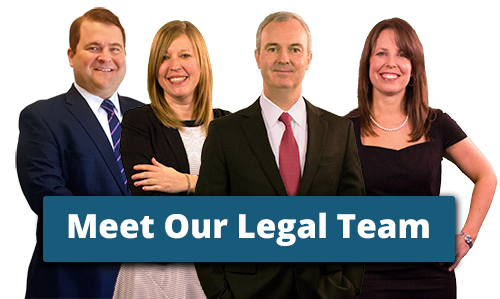 There's a lot about our New Orleans law firm we could say, but really it's you that matters in this conversation. We've worked long and hard (over 50 years) for hurt Barge Workers, Deckhands, Captains, OIMs, you name it. If you're looking for a New Orleans personal injury law firm that knows the ropes and can get you to where you want to be, keep reading.
We know how to successfully navigate the intricacies of a maritime injury. We also know how to get you the surgeries you need to get better, the peace of mind you need to feel less stressed and more secure, and the compensation you need to take care of your family and your future.
We've brought in millions for our clients over the years and have seen these individuals recover from their injuries and go on to have happy lives. We've even had clients go back to work after their experience with us.
When you've been injured on the job, your life gets turned upside down. Between the fear of losing your job and the stress of providing for your family, the last thing you need to worry about is hiring the right attorney. Our New Orleans personal injury law firm has been handling maritime injury cases for years and knows exactly how to get our clients the compensation they need to put their lives back together. Let our experienced attorneys worry about the legal side of your case. That way, all you have to worry about is healing.
The Young Firm History
Robert J. Young Jr. founded our New Orleans law firm over 40 years ago. It started out as many small businesses do: built from the ground up. In the beginning, Mr. Young worked long hours, often on the weekends, to get to a place where he felt stable and secure.
Over the years the business grew. Mr. Young had a lot of clients, many of them from different backgrounds and walks of life. Even then, the majority of his clients worked offshore, and he felt a particularly strong connection to these hardworking people. Their stories and troubles struck a chord with our firm.
A Changing World, a Changing Law Practice
The Young Firm, like most New Orleans law firms, used to have several practice areas. We would take the occasional car wreck or personal injury case all the while focusing for the most part on maritime cases.
But something has changed over the last decade. The offshore industry is more complex now, more international. We're not dealing with simple Gulf of Mexico accidents that involve a Louisiana resident and a Louisiana company. No, our cases are more complicated than that and can often involve workers and employers from different countries and jurisdictions.
On top of that, technology continues to evolve, and, as a result, it affects how we run businesses, how we find jobs, and, on a very basic level, how we live our lives. American workers are now competing with people all over the world for jobs, and local businesses have to compete with online, international giants.
Our response to all this change: becoming laser-focus. The successful individuals and businesses out there have a focus; they specialize in a certain area of expertise and deliver high-quality services because of that specialization.
Now, we can't say that we "specialize" in maritime law because, unfortunately, in Louisiana, that specialization does not exist (but that's a story for another day). However, if there were a specialization, we would have it as we consider ourselves highly experienced maritime injury attorneys.
Why Focus Matters
A New Orleans Offshore Accident Attorney vs. a Plain 'Ole Attorney
You may be wondering why having a focused law firm would be all that important. But first, let me ask you a question.
What do OIMs, Aaron Rodgers, and cardiac surgeons all have in common?
Mastery of their fields. They have devoted all of their attention to becoming better in one area. They have become laser-focused on improving what they already do well.
When you need someone to ensure the overall safety on a vessel or platform, you turn to the OIM. When you want to get your team to the Super Bowl, you rely on all-star quarterbacks. And when you need open-heart surgery, you request a cardiac surgeon, not, say, a brain surgeon. (Similarly, you don't go to a car accident lawyer with a maritime case.)
These individuals did not practice or train in something different every other week. We all know that would do nothing to make them better at their respective fields. Instead, every day, day in and day out, they applied their time and energy to becoming better at one thing, and they were rewarded with huge success and a mastery of their trade.
This is why it matters if a law office focuses on several practice areas or just one. Lawyers who handle a divorce hearing on Monday, a car accident deposition on Tuesday, a criminal matter on Wednesday, and a maritime case on Thursday are not going to provide the same level of experience, mastery, and focus as someone who handles one type of case every day. Simply put, multi-practice area lawyers have too much going on to deliver quality service to their clients.
You Don't Need To Go Through This Alone
You can relax; we're here to guide you through this situation. As your New Orleans personal injury law firm, we would…
Assist you in getting any long-term or short-term disability,
Get you medical care to get better,
Set up your doctors' appointments and surgeries,
Negotiate your settlement with your company,
Provide job experts to look at your options,
Find alternative forms of income to help pay your bills,
And handle any other aspects of your case and injury.
Call Our New Orleans Personal Injury Law Firm
So, if you're looking for a New Orleans law firm that knows what you're going through and, more importantly, knows how to fix it, call us.
Rebuilding Your Life is One Call Away
We are proud to serve the following areas: Louisiana, New Orleans, Baton Rouge, Lafayette, Mississippi, Alabama, Mobile, Jackson, Gulf Coast, Arkansas, Gulfport, Biloxi, Pensacola, Gulf of Mexico, Texas. If you're ready to let go of the burden of figuring all this out, we're happy to take over from here. Give us a call today: (504) 680-4100.