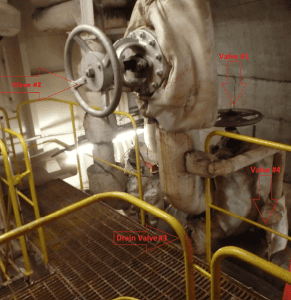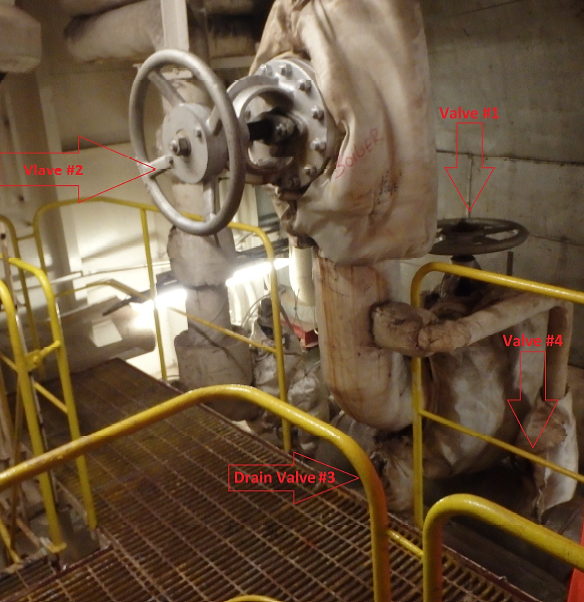 He suffered 2nd and 3rd-degree burns and a large part of his body (including his chest, arms, and legs) was burned and required multiple skin graft surgeries. The doctors told him he would never be able to return offshore to the work that he loved.
Despite reservations, he called The Young Firm to better understand his options. With the hard work of our legal team, we were able to get Jeremy a settlement that he was more than happy with. The companies tried to blame Jeremy for what happened to him, but we did not back down from fully supporting him and his case. With his settlement, he'll be able to live out the rest of his life worry-free and spend more time with his family. Though his injuries will always give him problems, he's able to lead a relatively healthy and happy life because of the settlement he won.
Unfortunately, burn injuries can be quite common with offshore work and can severely impact someone's quality of life. Jeremy was able to safeguard his future by pursuing a maritime injury claim. No one wants to go to court against their employer, however, when you suffer injuries so severe that you have millions of dollars in medical costs, sometimes that's the only option that makes sense.
More offshore case results:
Quick Case Facts
Settlement Amount: $5 Million+
Claim Type: Jones Act Claim
Injury Type: Burn Injury
Age: 32
Job Position: QMED Oiler
Accident Location: Gulf of Mexico
Vessel Type: Oil Rig
Company: Confidential
---
Client with Minor Knee Injury Wins $125,000

$125,000

Claim Type: Jones Act
Injury Type: Knee Injury

Read More

4 Injured in Ship Collision Win $1.8 Million Settlement

$1,800,000

Claim Type: LHWCA
Injury Type: Back, Neck, & Wrist Injuries

Read More

Operator's Negligence Causes Offshore Accident

Confidential

Claim Type: Longshore
Injury Type: Shoulder, Neck, and Back Injury

Read More

Back & Neck Injury Case Settles for More than a Million

$1.06 Million

Claim Type: Longshore | General Maritime | Worker's Comp
Injury Type: Back & Neck Injury

Read More

Client sustained severe nerve injury which resulted in significant disability

$1,900,000

Claim Type: Jones Act Claim
Injury Type: Leg Injury

Read More

Floorhand Unfairly Blamed for Accident, Gets Large Settlement

Confidential

Claim Type: Jones Act Claim
Injury Type: Head Injury

Read More

Client with severe offshore injury gets $7,150,000

$7,150,000

Claim Type: Jones Act Claim
Injury Type: Brain Injury

Read More

Young Roustabout Injured on Rig Receives Over Half a Million

$750,000

Claim Type: Jones Act Claim
Injury Type: Shoulder, Knee, and Ankle

Read More

Young Deckhand Injured on Golding Barge Gets over $1,000,000

$1,200,000

Claim Type: Jones Act Claim
Injury Type: Hip Injury

Read More

Vessel Captain with Back Injury Receives Settlement

Confidential settlement

Claim Type: Jones Act Claim
Injury Type: Lower Back Injury

Read More

Shipyard Worker Receives Over $600,000 for Injury

$670,000

Claim Type: Jones Act Claim
Injury Type: Head, Neck, Back Injuries

Read More

Settlement of $450,000 on behalf of a Louisiana widow whose husband died aboard a cruise line vessel

$450,000

Claim Type: Wrongful Death Claim
Injury Type: Death

Read More

Scaffolding Contractor Receives Confidential Settlement

Confidential

Claim Type: Jones Act Claim
Injury Type: Head, Neck, Back Injuries

Read More

OIM Injured Overseas Receives Huge Settlement

Multi-million dollar settlement

Claim Type: Jones Act Claim
Injury Type: Burn

Read More

Large Maintenance and Cure Settlement Obtained for Injured Seaman

Confidential

Claim Type: Jones Act Claim
Injury Type: Heart Attack

Read More

Dredge Worker gets $550,000 After Falling Down Stairs

$550,000

Claim Type: Jones Act Claim
Injury Type: Knee and Back Injuries

Read More

Deckhand Thrown Overboard During Docking Gets Settlement

$610,000

Claim Type: Jones Act Claim
Injury Type: Shoulder, Knee and Ankle injury

Read More

Vessel Supervisor Gets Millions After Crane Collapsed

$2,560,000

Claim Type: Jones Act Claim
Injury Type: Foot, Ankle, and Lower Back Injuries

Read More

Client injured while moving a tank of oxygen across the unsafe deck of a barge

$2,400,000

Claim Type: Jones Act Claim
Injury Type: Back Injury

Read More

Client was injured when hydraulic fluid sprayed into his eyes

$1,000,000

Claim Type: Jones Act Claim
Injury Type: Eye Injury

Read More

Client was injured when a bit on a barge broke free and struck him in the ankle

$370,000

Claim Type: Jones Act Claim
Injury Type: Ankle Injury

Read More

Client hurt his knee and lower back while working offshore

$650,000

Claim Type: Jones Act Claim
Injury Type: Knee and Lower Back Injuries

Read More

Client sustained an injury to his lower back

$1,400,000

Claim Type: Jones Act claim
Injury Type: Lower Back Injury

Read More

Client Gets $400,000 for Lower Back Injury

$417,500

Claim Type: Jones Act Claim
Injury Type: Lower Back Injury

Read More

Client was an offshore worker who sustained a back injury while working on the drill floor

$550,000

Claim Type: Jones Act Claim
Injury Type: Back Injury

Read More