X
LOUISIANA DISASTER RELIEF RESOURCES:
Click Here
for a list of public resources available for Louisiana residents affected by Hurricane Ida.
Client with severe offshore injury gets $7,150,000
November 30, 2017

The Young Firm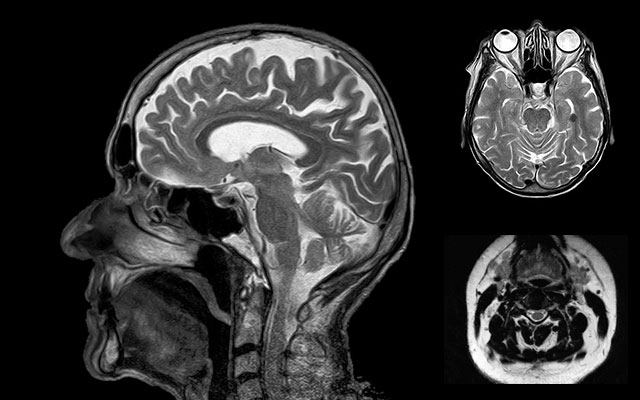 Our personal injury and maritime lawyers obtained a settlement of $7,150,000 on behalf of a Louisiana client who sustained a severe offshore injury.
Our client first experienced flu and headache symptoms which continually worsened over the next several days. Eventually, he was taken off the rig and diagnosed with a "cavernous malformation" of a blood vessel on his brain stem which was bleeding. After the condition was monitored for two weeks, surgery was performed, which left him wheelchair bound and totally disabled. The defendant company claimed that his medical condition would have resulted regardless of the timing of his treatment. Through several medical experts hired by our office, we were able to uncover evidence that earlier treatment could have greatly improved his final condition, if not avoided his injury altogether. Although the defendant company had hired medical experts that disagreed with our experts, we were still able to reach a settlement that will provide money for him and his money for him and his family for the rest of his life.
More articles and case results on brain injuries: 
Quick Case Facts
Settlement Amount: $7,150,000
Claim Type: Jones Act Claim
Injury Type: Brain Injury
Age: 35
Job Position: Rigger
Accident Location: Gulf of Mexico
Vessel Type: Fixed Platform
Company: Confidential
---
Client with Minor Knee Injury Wins $125,000

$125,000

Claim Type: Jones Act
Injury Type: Knee Injury

Read More

4 Injured in Ship Collision Win $1.8 Million Settlement

$1,800,000

Claim Type: LHWCA
Injury Type: Back, Neck, & Wrist Injuries

Read More

Operator's Negligence Causes Offshore Accident

Confidential

Claim Type: Longshore
Injury Type: Shoulder, Neck, and Back Injury

Read More

Back & Neck Injury Case Settles for More than a Million

$1.06 Million

Claim Type: Longshore | General Maritime | Worker's Comp
Injury Type: Back & Neck Injury

Read More

Client sustained severe nerve injury which resulted in significant disability

$1,900,000

Claim Type: Jones Act Claim
Injury Type: Leg Injury

Read More

Floorhand Unfairly Blamed for Accident, Gets Large Settlement

Confidential

Claim Type: Jones Act Claim
Injury Type: Head Injury

Read More

QMED Oiler Severely Burned Offshore Gets $5 Million+

$5 Million+

Claim Type: Jones Act Claim
Injury Type: Burn Injury

Read More

Young Roustabout Injured on Rig Receives Over Half a Million

$750,000

Claim Type: Jones Act Claim
Injury Type: Shoulder, Knee, and Ankle

Read More

Young Deckhand Injured on Golding Barge Gets over $1,000,000

$1,200,000

Claim Type: Jones Act Claim
Injury Type: Hip Injury

Read More

Vessel Captain with Back Injury Receives Settlement

Confidential settlement

Claim Type: Jones Act Claim
Injury Type: Lower Back Injury

Read More

Shipyard Worker Receives Over $600,000 for Injury

$670,000

Claim Type: Jones Act Claim
Injury Type: Head, Neck, Back Injuries

Read More

Settlement of $450,000 on behalf of a Louisiana widow whose husband died aboard a cruise line vessel

$450,000

Claim Type: Wrongful Death Claim
Injury Type: Death

Read More

Scaffolding Contractor Receives Confidential Settlement

Confidential

Claim Type: Jones Act Claim
Injury Type: Head, Neck, Back Injuries

Read More

OIM Injured Overseas Receives Huge Settlement

Multi-million dollar settlement

Claim Type: Jones Act Claim
Injury Type: Burn

Read More

Large Maintenance and Cure Settlement Obtained for Injured Seaman

Confidential

Claim Type: Jones Act Claim
Injury Type: Heart Attack

Read More

Dredge Worker gets $550,000 After Falling Down Stairs

$550,000

Claim Type: Jones Act Claim
Injury Type: Knee and Back Injuries

Read More

Deckhand Thrown Overboard During Docking Gets Settlement

$610,000

Claim Type: Jones Act Claim
Injury Type: Shoulder, Knee and Ankle injury

Read More

Vessel Supervisor Gets Millions After Crane Collapsed

$2,560,000

Claim Type: Jones Act Claim
Injury Type: Foot, Ankle, and Lower Back Injuries

Read More

Client injured while moving a tank of oxygen across the unsafe deck of a barge

$2,400,000

Claim Type: Jones Act Claim
Injury Type: Back Injury

Read More

Client was injured when hydraulic fluid sprayed into his eyes

$1,000,000

Claim Type: Jones Act Claim
Injury Type: Eye Injury

Read More

Client was injured when a bit on a barge broke free and struck him in the ankle

$370,000

Claim Type: Jones Act Claim
Injury Type: Ankle Injury

Read More

Client hurt his knee and lower back while working offshore

$650,000

Claim Type: Jones Act Claim
Injury Type: Knee and Lower Back Injuries

Read More

Client sustained an injury to his lower back

$1,400,000

Claim Type: Jones Act claim
Injury Type: Lower Back Injury

Read More

Client Gets $400,000 for Lower Back Injury

$417,500

Claim Type: Jones Act Claim
Injury Type: Lower Back Injury

Read More

Client was an offshore worker who sustained a back injury while working on the drill floor

$550,000

Claim Type: Jones Act Claim
Injury Type: Back Injury

Read More
get help with
Stay Connected