"Everyone is so nice. I'm happy with my settlement. We're going to be taken care of. So, I'm very thankful for that." Charles M. | Confidential Settlement | Neck Injury
When Being Shorthanded at Work Leads to An Injury
Charles was 42 years old when he sustained a life-changing neck injury working on a Mississippi River towboat. The day he was injured they had been shorthanded and performing jobs that normally required more than one or two towhands. He was lifting a 150-foot line and felt something pull in his neck. For months after his injury, he continued to experience severe shooting pain and numbness throughout his neck and arms and was deemed unable to return to work. Eventually, he was diagnosed with cervical spondylosis and underwent surgery on his neck. Charles reached out to his company for understanding and help but was instead surprised by a concerning phone call from the company's lawyer. It was at this point that he knew he needed to hire someone to be on his side.
---
0:07 I am Charles from Fort Necessity, Louisiana. I have been a Tankerman for the last 15 years. When I got in touch with The Young Firm and talk to Mr. Tim and then Mr. Tim got me with Mrs. Tammy, she was a lot of help. I can't say enough good and if it wasn't for me getting an attorney, I wouldn't got my neck and all fixed, you know.
0:34 Before my accident, I was very independent. Life was going well. I mean this was…like I said I made a very good living, supporting my family and everything and that was before.
0:49 And then I got hurt while doing tow work. We were shorthanded and went back to get the line. And while I was carrying it, I hurt my back and I knew something wasn't right. My injury ended up being a compression in my C6-C7 and I had to have surgery on my neck.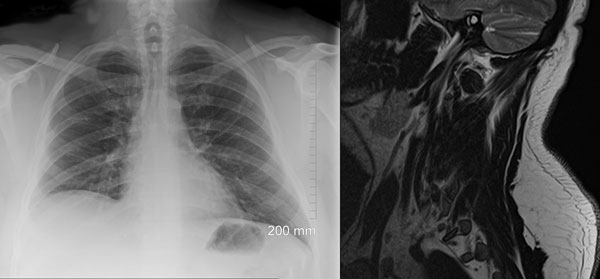 1:09 It kept getting worse and worse and the pain kept getting worse and worse, worse. And I was worried about losing my job. Then I was telling the company, "Look, it's just not getting any better and this is what's going on." I was losing feeling in my arm, my hand, my back fell like it was just excruciating, a lot of pain.
1:30 And next thing I know their attorney's calling me. And I'm like, "What do I do now?" So, that's what made me decide to find an attorney to help represent me and my family.
Back Against the Wall, Charles Searches for Top Maritime Attorney
1:43 When I Googled "top maritime attorney," The Young Firm popped right up. I talked to my wife and I said, "Well, do you think we should call and talk to them?" And she said, "You know, it won't hurt. I mean, what do we have to lose, you know? We're about to lose everything we have now and you're not getting any better. They keep pushing things off, pushing things off, but it's just what you gonna do if you can't go back?"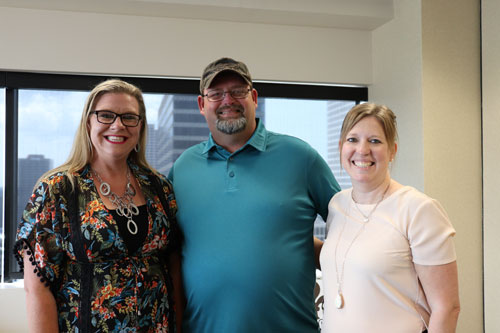 2:10 So that's why we got in touch with The Young Firm. The experience with the office: everyone's very nice. Mrs. Joy is awesome. Mrs. Tammy, she is so knowledgeable. She is so helpful. Everyone is so nice. I'm happy with my settlement. We're going to be taken care of. So, I'm very thankful for that.
Charles' Advice: Think About Your Family
2:29 My advice would be: think about what's going to happen because when you are working for the company, I mean you're, they hire you from the neck down, but you had to look at what's going to happen with you.
2:42 I mean what you gonna do when you can't do your job no more or anything like that. I mean your whole life is going to change. You going to have to find something new, and start all over. Then you're going to need help doing it.
2:59 But it's not about your pride. I mean it's a lot of pride and all, a lot of guilt, and a lot of what-ifs but you gotta think about your family, put them first. It was a very hard decision, but I don't regret my decision at all. I think it's one of the very good decisions that I've made because the company had their attorney and you gonna need to find a good one to help you.
---
Other articles to help you