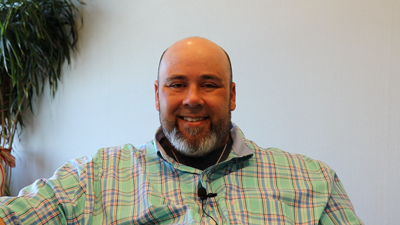 My name's Isaac, I'm from Lafayette, Louisiana. I have a wife and three little girls. My background, I worked in an inspection industry offshore and on land for seventeen years. The day of the accident, I woke up normal, I boarded the vessel, we headed to a satellite platform and I performed the inspection on that platform. At that time, the seas began to pick up a little bit, so I called for a boat to come and pick me up.
Unsuccessful Swing Transfer Dumped API Inspector into the Ocean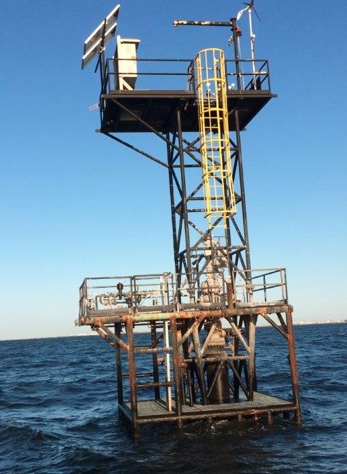 Once the boat arrived, I went to make my swing and for whatever reason, the swing didn't land. I ended up in the water. The boat that was on location had no way to rescue me, so I had to hold onto the platform in about five-foot waves for 30 minutes, trying to time the waves so I can hold my breath and breathe and keep breathing in between waves.
I managed to hold on, another vessel came that was able to rescue me and it took three attempts before they were able to rescue me and they pulled me up. I got up on the platform, I didn't have enough strength at first to even climb the ladder, so I knew I couldn't have held on much longer. Of course, they got me to the first responders on the platform and then they looked me over and sent me in to be looked over by the company doctor.
He Felt Like He Had Been in a Horrible Car Accident
Woke up the next morning and I just felt like I had been in a horrible car accident. I was hurt all over and I was very sore, and I knew it wasn't right for me, because I grew up pretty tough, so if I'm in pain then I'm in pain. The ultimate outcome is basically I'm going to have a neck and a back injury for the rest of my life and I'm going to have to learn how to deal with the pain.
"I had worked my way up in my career to a point where when I got hurt. I was at a very good salary, so I was very scared."
I just bought a new home. Me and my family lived very rough and then we finally got our dream home, and I thought I was going to lose it all. So I kept running through my head how I was going to explain to my little girls that we were going to have to move.
Never Thought He'd Hire a Personal Injury Attorney
Never in my life would I thought that I would have been in a lawsuit. I just, I didn't believe in it. I thought it was something people did just to try to get rich or something, but I learned through this process that you really have no choice sometimes.
Making a decision to call an attorney really wasn't what I wanted to do. It's really scary to make that decision especially when you've done the same thing for 17 years and you know that once you do this, you don't know what you're going to do. I don't have any other trades, I didn't know what was going to happen. So there are so many uncertainties. I decided I was going to call an attorney.
The Lafayette Personal Injury Attorneys "Had No Idea" About Maritime Injury Law
Well, I live in Lafayette, so of course, my first thought was to reach out to Lafayette attorneys. I didn't feel comfortable with the ones I met, because I was a different type of case. They didn't know if it fell under the Jones Act or the Longshore and Harbor. They had no idea.
I did my research. I'm the type of person that won't make a decision quick. I did my research, I researched a lot of attorneys and I could have picked from a lot in my local hometown. My opinion: if you want somebody who knows the law on a certain type of law, find somebody who only does that type of law.
The Young Firm Focused on Maritime and Offshore Injuries
It was probably about 2:00 in the morning before I came across The Young Firm and read some testimonials, and really liked the fact that they focused mainly on maritime and offshore. As an inspector, I knew that if [Tim Young] was focused on one thing, instead of that thing, plus this thing, plus this thing, he's probably pretty good at that, because the other attorneys just didn't know that law that well, the ones I spoke to.
"It was very easy and quick answers with The Young Firm. They had an answer for every question I had and it didn't take long, so that made me feel good."
The Young Firm knew the law and that's what I wanted, but I had already had this feeling in my heart that it was just right. Tim made me feel like I didn't make the wrong decision, and he made me understand that I didn't.
They Care About
You

as Much as They Do the Case

Over that period of time, [The Young Firm is] like your lifeline I guess, to get through this. It's a friendship, it's like a family. Of course, it's a business deal, but it's like a family and that's what you want in my opinion, in an attorney. You want to feel like he cares about you as much as they do the case. They're not so only focused on what's going to happen in the outcome, they want to make sure you're okay too. When I got nervous or worried, they always put it to rest, and that's important because it's stressful. It's very, very, stressful. Probably 90% of the things you stress about don't happen and it didn't. Just trust the people who know what they're doing and that's why they do what they do.
Thank You to The Young Firm
I would just like to say thank you to everyone here that helped me throughout the process. I know there's a lot of behind the scene stuff going on here. Thank you very much for everything you did for me and my family. I couldn't ask for any better treatment. It was just wonderful, so thank you very much, all of you here at The Young Firm.
---
Tim Young Discusses Isaac's Maritime Injury Case
0:07 We really enjoyed helping Isaac with his case. Isaac is an extremely nice guy. He came into our office and he was very concerned. He was a career offshore worker, very high wage earner. He was already getting longshore benefits.
0:23 What happened was he was trying to do a personnel transfer. He was trying to transfer from a small platform in The Gulf onto a boat. The transfer rope itself was not proper on the small platform. More importantly, the boat essentially pulled out of the way.
Lack of Proper Crew Forced Isaac to Tread Water for 20 Minutes
0:41 But what happened next was there was no deckhand on the boat itself. So Isaac was left with a horrible choice of either trying to tread water or what he did: his best option was to swim back to the platform, where he had to hold on and maintain himself while another boat took a good 20 or 30 minutes to come over and rescue him, because that boat had a proper deckhand on it.
1:04 So Isaac was stuck with a horrible choice. He was injured while he was waiting in The Gulf. He was getting beat up against the platform. He had injuries for which he received a lot of treatment.
1:15 But he came in already with a package together of getting Worker's Comp benefits. So he knew he was getting his checks every two weeks. He also knew, though, that there was something else wrong, more serious, and that he needed help with the case against the boat company and the platform owner, both of which we named in his case and both from which we collected very good money for Isaac. Isaac could not have been more happy with the settlement.
A Common Concern of Our Clients: Taking Care of Their Family
1:42 All through Isaac's case, he really struggled with how he was going to provide for his family. That is a common theme we see with a lot of our clients. Isaac was wonderful. He would email us regularly. We'd respond right back to him.
1:55 He would stress a lot, which is understandable. He'd send us an email where he was very anxious, and then we'd talk with him and then he'd sort of calm down. We didn't blame him for any of that. We understood it was a horrible time he was going through with his company.
2:09 But that is a common thread that we see with a lot of our clients. They're very anxious, they have a lot of open-ended questions about how things will be handled in the future.
2:19 We're very happy that Isaac got great answers to those questions. He's really set up now. Financially he's very set up. He's been a wonderful client. We walked him through the process. I think he appreciated that.
2:32 He's a really good guy, and we're very happy that it worked out well for him and his family. I know he cares deeply about his family. That was one of the most important parts of this case for him.
---
Other articles to help you