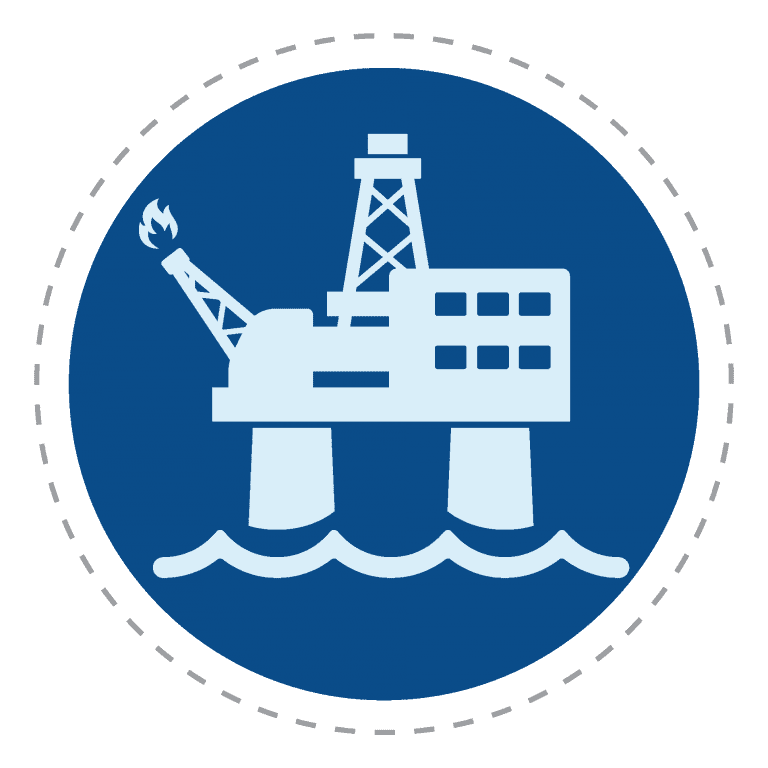 What You Can Collect if You've Been Hurt on a Fixed Platform
Were you injured in a platform accident? The Longshore Act limits your recovery from your company to only two things:
compensation benefits
reasonable medical expenses
You cannot receive any damages for the physical pain and suffering and you will not receive the full amount of your lost wages under the Longshore Act. But there are several other types of claims that you can receive your full damages under and you must be sure to consider these if you are an injured platform worker.
Filing a Third Party Claim
First, you can file 'third party' claims against any company that did anything wrong that may have caused or contributed to your accident. I generally break these into two categories:
claims against companies that actively did something wrong
claims against companies that designed something improperly or failed to maintain something properly on your platform.

Let me give you some examples. There were probably lots of different companies working on your platform. If your platform accident was caused by something one of the employees for these companies did wrong, then you can file a claim against this company. Remember, this is in addition to any Longshore claim you may have against your employer, and it does not reduce what you can collect from your employer.
These are examples of just some of the types of platform accident claims we have handled for our clients:
injury due to being injured in a personal basket operated by a third party crane operator
injury due to falling into a deck hole left open by third party employee
injury due to being struck by pipe being moved by a third party crane operator
getting hurt while under the supervision of a third party supervisor
The second category of claims against third parties falls into what I call "design or maintenance claims." The platform you worked on had lots of equipment on it. From the living quarters to the generators and piping, you had to rely on all this equipment to be properly designed and maintained. Examples of these types of claims include: injury due to the poor design of the platform itself, injury due to a dangerous step on the outside of the living quarters, injury due to unsafe stairs and steps on the platform.
Filing a 905b Claim
In addition to claims against third parties that were at fault for your injury, you can also file a '905b claim' against the third party vessel owner, even if that owner was your own company. If you fall under the Longshore Act but were injured on a vessel owned by your company, then you can file a 905b claim against your company. You can also file 905b claims against third party vessel owners too.
As an injured platform worker you will never receive full compensation under the Longshore Act for any injury you suffered at work. Unfortunately, the Longshore Act is not designed that way. You must seek third party claims or 905b claims in order to put yourself back to where you should be after your injury. Call us so we can discuss any possible third party claims or 905b you may have to help you recover what you deserve.