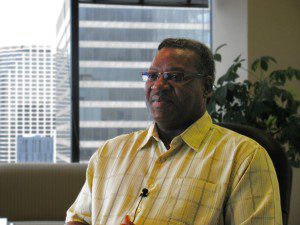 "My name is Gwenn Brown from Baton Rouge, Louisiana. I am married and have son and a wife. I worked chemical plants 28 years before going offshore to work as a cook.
I sustained my injury when I fell out of a top bunk offshore. Instead of being in the little bunk, I had to go to the top because there wasn't one below available at the time.
I was coming home from the accident which is about a three-hour drive to Baton Rouge. My knee swelled up pretty much as big as my head and I knew something was wrong. So, I went to the hospital and they told me I had to come in the next day because I probably had to see an orthopedic.
So, I went in the next day and saw a doctor and that's when they did the X-Rays and determined that I had torn my meniscus in my knee. And from there they set up surgery for me the next week, the next two days, matter of fact. I got the surgery and this was very painful. I'm not one to care for pain at all. So, it was pretty horrifying for me. They kept me on medication to ease the pain but I didn't like the medication so I stopped taking it.
From there I just contacted my attorney, Mr. Young's firm and they handled the case from there. Once I hired The Young Firm, I was treated very well. I didn't have to do anything. They kept in contact with me day-to-day, kept me updated on the progress of the case as it went along.
The settlement didn't take long. He kept me updated on the pace of it and how long it's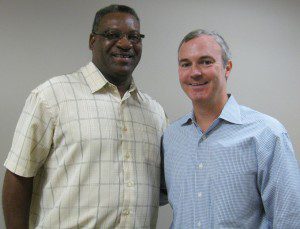 probably take. And I had to go to doctors in New Orleans and Baton Rouge and everywhere else. But so far as the pace of it, I was okay with it and everything turned out much better than I thought it would.
The Young Firm is a very professional firm, from Mr. Robert on down to the secretaries; they're very nice and courteous. I never had a problem with any of them.
I just like to thank The Young Firm for everything they've done for me because the final settlement was much more than what I thought it would be."