One of the common questions our New Orleans law firm hears from clients is how the value of their Jones Act case is determined. There's a false belief that maritime attorneys have some sort of formula or software that they can use to determine what your case is worth.
The reality is that just how your accident and injury case is unique to your situation, so is the value of your claim. Your claim may be very similar to another boating accident case, but it will still have nuances specific to yours alone. The good news is that similar cases can help your attorney create an estimated value of your claim.
Estimating the Value of Your Claim
The goal of estimation is to establish a general baseline for how much compensation your employer and the insurer should offer in a case of negligence. Your claim value estimate can be helpful once your employer offers to settle your claim – if it's far below the average value of similar cases that have been settled in the past, you may be getting short-changed.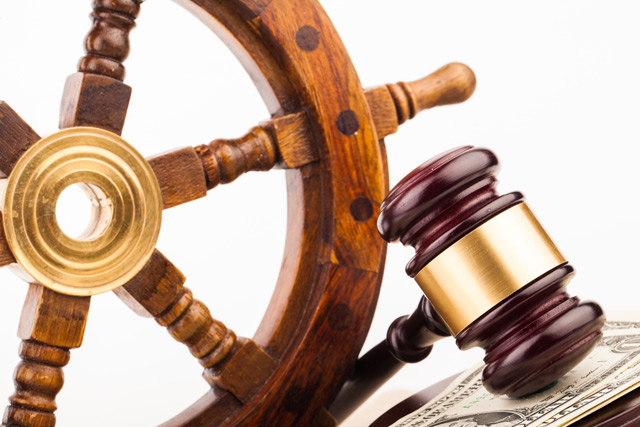 Be Wary of Guarantees
You should be wary of a Jones Act lawyer who guarantees any settlement at all, regardless if the lawyer places an actual value on your claim. Because of the complex nature of a claim under the Jones Act, there is no certainty that your case will settle with compensation until the final decision has been made.
A boating accident claim will differ among maritime workers, and no two cases are alike. This means that just to provide an estimate of your claim value, a Jones act lawyer has to calculate your lost wages, medical expenses, and other damages related to your accident and injuries.
If a New Orleans lawyer guarantees that you will recover a specific dollar amount for your boating accident case, you should be skeptical. There is no specific formula to determine a fair settlement, and the closest even the most experienced Jones Act lawyer can get is to calculate the damages that can be proven through pay stubs and medical bills.
Your claim under the Jones Act may have several types of compensation, such as maintenance and cure, lost wages, medical expenses, and pain and suffering damages. These figures vary from situation to situation and are difficult to predict. Make sure that when choosing a New Orleans lawyer that the attorney is not trying to sway you by guaranteeing a settlement.
There's typically no going back once you've signed a settlement agreement – most insurance companies include a clause that prevents you from filing for future damages. Before accepting a settlement, make sure that you have reviewed the offer with your attorney to evaluate whether or not your current and future needs are being met.
Learn About Your Rights after a Boating Accident from a Jones Act Claim Attorney
Our New Orleans law firm, The Young Firm, has been helping injured maritime workers and Jones Act seamen for over 50 years with their offshore injury claims. Unlike other shipping law firms, we handle claims from all types of maritime occupations – from oil rig accidents to commercial fishing injuries. Though we are based in Louisiana, we are ready and able to help injured victims throughout the U.S. When you are ready to get started with your Jones Act injury case, we urge you to contact us today for a FREE case evaluation – call toll-free at 504-680-4100.
More Resources on Jones Act Cases