Seamen injured on the job can file unseaworthiness claims to pursue compensation for injuries and other damages. If victims can prove that the vessels were unseaworthy, they are entitled to the same damages in an unseaworthiness claim as they would be in Jones Act claim.
Defining "Unseaworthiness"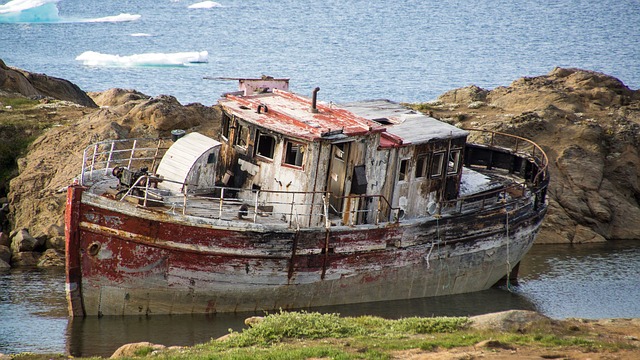 Ship owners have a legal duty to employed seamen to furnish a vessel that is reasonably fit for use. If the ship isn't fit for use, it's considered unseaworthy and the employee will be able to file a claim against the vessel owner if injured.
Furthermore, a crew not reasonably trained or qualified to perform their duties could also constitute an unseaworthy vessel. The employer and vessel owner should also ensure that the crew has adequate safety equipment and that any other equipment is well-maintained and in good working order.
Proving an Unseaworthiness Claim
Under maritime law, unseaworthiness claims are based on strict liability. This means that claimants do not have to prove anyone was at fault, only that the vessel was unseaworthy.
When an injured maritime worker files a claim for compensation on the grounds that the vessel was unseaworthy, he or she will have to prove that:
the worker met the legal definition of  a seaman;
the vessel was unseaworthy; and
the unseaworthiness of the vessel caused the worker's injuries.
There are numerous ways in which a vessel might be proven unseaworthy. For instance, if a crane falls and injures the worker, or if a defective pulley snaps and causes serious injury, the seamen will likely be able to prove unseaworthiness for the claim.
Using Resources to Prove an Unseaworthiness Claim
Proving the detrimental state of the vessel is oftentimes easier said than done. Generally speaking, it takes the resources, legal knowledge, and investigation skills of a maritime attorney to effectively prove these types of claims.
Some of the evidence that might substantiate a claim includes:
ship logs;
equipment documentation;
maintenance reports;
safety inspection reports;
OSHA reports; and
other employees' testimonies.
In addition to proving that the vessel was, in fact, unseaworthy, the seaman will have to prove the extent of his or her injuries as well.
The following types of documentation can all help demonstrate the validity of the claim to the insurance company or court:
medical and rehabilitation bills;
physician notes; and
an injury journal.
Common Vessels that May Be Unseaworthy in Jones Act Claims
Not all offshore workers will be eligible to file Jones Act claims due to unseaworthiness. The type of vessel you are on matters for the validity of your claim, and a claim against a vessel owner stating that the vessel was unseaworthy can be filed only with certain types of vessels.
Basically, a moving worksite is typically considered a vessel under the Jones Act. Some common examples of vessels covered under the Jones Act that may be considered unseaworthy include: 
trawlers;
tugboats;
tankers;
water taxis;
commercial fishing boats;
floating cranes;
luxury and recreational boats (provided you are a crew member);
moving barges;
liquid cargo barges;
drillships;
ferries;
mobile offshore oil rigs or platforms;
mobile offshore gas rigs or platforms;
dredges; 
supply boats;
railroad car floats; and
riverboats.
Remember that in Jones Act claims of unseaworthiness, you need to be on a worksite that is classified as a vessel, and your job must qualify you as a seaman. When proving these factors, you may need the help of a New Orleans lawyer to define an unseaworthy vessel in your Jones Act claim evidence.
A Maritime Attorney Can Help Prove a Vessel was Unseaworthy
Unseaworthiness claims can benefit from the counsel of an attorney who specifically handles these types of cases.
A lawyer familiar with these cases can ensure that injured seamen recover appropriate compensation for damages that may include:
medical bills;
lost wages; and
even emotional damages like pain and suffering.
The Young Firm is dedicated to helping injured seamen obtain the compensation to which they are entitled. Call us today at 504-680-4100 to set up a free consultation, and let us see how we may be able to help you in your time of need.
More articles on the Jones Act and vessel conditions: