By maritime law, many maritime employers do have to follow OSHA standards. However, the agency cannot enforce the OSH Act regarding working conditions on vessels subject to U.S. Coast Guard (USCG) inspection (inspected vessels), which may include certain passenger vessels, freight vessels, seagoing barges, towing vessels and much more.
OSHA Standards for Maritime Employers
OSHA includes standards and laws for maritime employers regarding shipyard employment, marine terminals and longshoring. Employers are required to provide a safe workplace environment, protecting employees from any type of harm that would cause illness or injury. For example, employers must tell employees about any potential hazards. They should also provide them with proper training to work with these hazards.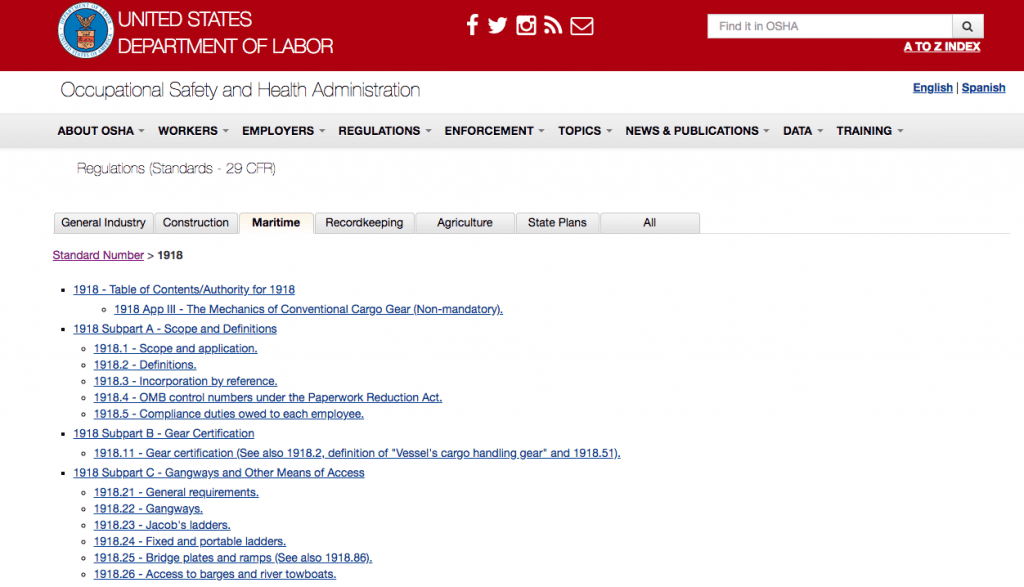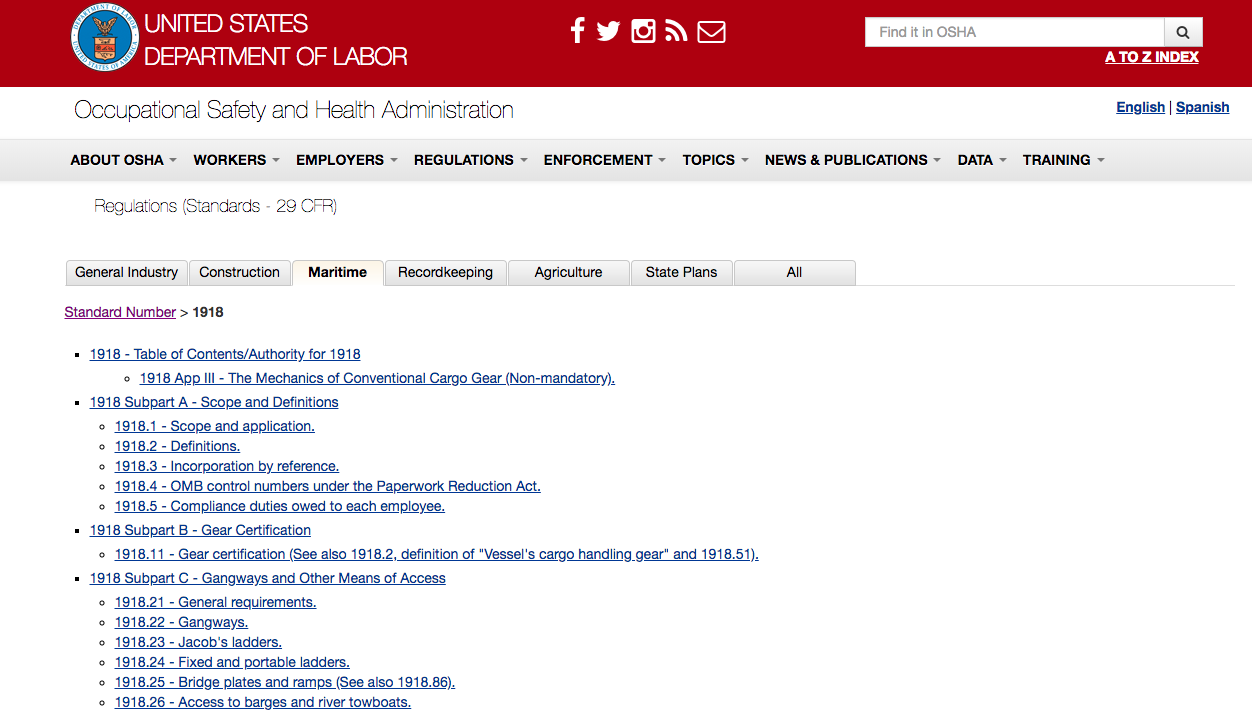 Although OSHA sometimes will come in unannounced to inspect for hazards or violations of laws for maritime employers, the majority of the time they deal with complaints from employees. Employers need to know that if an employee does complain about the working environment, they have a responsibility to correct it.
For instance, if it's brought to the employer's attention that a stairwell or a railing is broken, it must be repaired. If an employee notices an odd odor, it must be investigated to make sure it's not a toxic fume. Or if some piece of equipment appears to be broken, it must be inspected and fixed.
OSHA & Inspected Vessels
A Memorandum of Understanding (MOU) between OSHA and USCG establishes that while the OSH Act cannot be enforced regarding working conditions on inspected vessels, the agency may retain authority regarding discrimination against employees who exercise rights under the Act. Whether a vessel is considered subject to inspection may depend on the type of vessel, its size, its occupancy and other factors.
By law, maritime employers and vessel owners are required to post notices to employees regarding the right to file a complaint about working conditions with OSHA, USCG or the employer without fear of retaliation. Complaints received by OSHA regarding inspected vessels may be referred to the USCG.
Steps a Maritime Employee Should Take When Injured
The first step is to seek medical attention. Failure to seek emergency medical attention right after the accident may be used to demonstrate the employee is not as hurt as he or she claims.
Once the injury has been addressed, the employer needs to be told about the hazardous condition and what happened. This is especially important because it could result in someone else getting injured until it's fixed.
If employer negligence was the cause of the accident, the employee should look into filing a Jones Act claim. If it wasn't the employer's fault, maintenance and cure benefits still should be available as the seaman recovers.
Another step that needs to be taken is contacting OSHA if the employer retaliates after filing a claim. It also may be to a worker's benefit to contact a lawyer. A Louisiana maritime attorney at The Young Firm can assist with the complexities of an injury case stemming from a maritime accident. We not only can help protect an injured worker's rights, but we also can determine if there was a violation of law regarding maritime employer responsibilities.
More Resources on OSHA Regulations: