Falls and other workplace violations can happen in any workplace setting, including on a vessel. When an employer violates an OSHA maritime safety regulation or reprimands an employee for taking safety precautions on the job, the employee has the right to report the OSHA violation. Here are some ways that employees can do so and protect his or her rights.
What to Do First
If possible, the employee should discuss the situation with his or her manager or the company's safety representative first. If this does not resolve the situation, the employee can request that OSHA visit the workplace and note the possible violation.
If the employee is filing a discrimination complaint – such as a case where the employer has reprimanded the employee for refusing to put his or her life in danger to complete a job duty – then it must be done within 30 days of the alleged act of discrimination.
Reporting an OSHA Violation
There are various ways in which an employee can report an OSHA safety or discrimination violation against an employer. The most convenient way is via the online complaint form.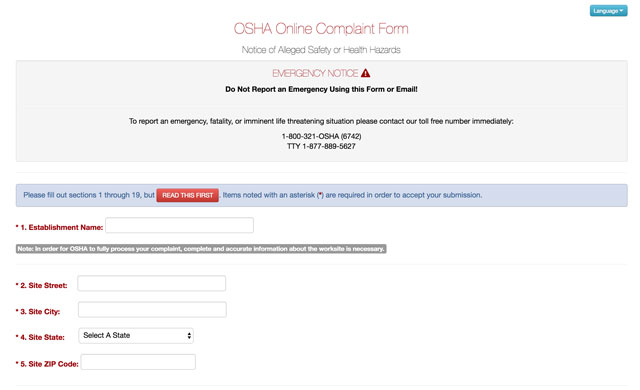 A printable version can be found here and can be mailed or faxed to the worker's closest OSHA office. A worker can also call the local OSHA office and discuss the nature of the complaint with a representative and ask questions if necessary.
Reporting Emergencies
To report an emergency, fatality, or imminent life-threatening situation please contact their toll-free number immediately:
1-800-321-OSHA (6742)
TTY 1-877-889-5627
Contact The Young Firm
Those injured while working at sea have legal rights. They have the right to work in a safe environment.
When an employee exercises his or her rights to promote a safe environment, sometimes employers retaliate through:
demotion;
reduction in pay;
verbal threats; or
firing the employee.
Maritime workers can protect their rights by contacting a lawyer from The Young Firm for legal help. Contact us today at 866-701-8647 to set up a consultation with an attorney.