Maritime Injury Claims
A

dmiralty and Maritime Law Protects Injured Workers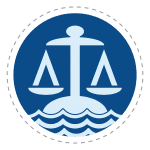 If you're reading this, you've likely been hurt while working on or near the water. You have a lot of questions that need answering.
How are you going to provide for yourself and your family now that you've been injured? Who can you count on to protect your rights as a victim? Who will ensure that you receive the compensation you deserve because of your accident? If you talk to a lawyer, will your employer hold it against you? What is admiralty and maritime law an does it apply to me?
These are all legitimate questions and concerns shared by many injured maritime workers. Fortunately, admiralty and maritime law protects injured workers and can help you answer these questions and get your life back together.
FAQs about Maritime Injury and Jones Act Cases
These are some of the questions we hear the most from our clients.
I was injured while working on or near the water. What are my rights? If you were injured while working on or near the water then you may be entitled to file a claim under general maritime law, the Jones Act, the Longshore and Harbor Workers' Act, or the Death on the High Seas Act. You have the right to pursue a lawsuit and recover damages, which is where an experienced law firm like The Young Firm can dramatically improve your chances of success.

Who does maritime and admiralty law apply to? Generally the following people can use maritime law to file a maritime injury claim.
You also may be able to file a maritime claim if you've been injured while working on any of the following:
What financial compensation can I receive in a maritime injury lawsuit? Depending on your situation, you may receive compensation for
I see you are located in Louisiana, but I wasn't injured there. Will you still take my case? In a word, yes. We've represented clients in Louisiana, Mississippi, Alabama, Arkansas, and Texas as well as workers injured in the Gulf of Mexico and Mississippi River. In addition, we have helped injured seamen across the United States by working with their local attorneys to ensure they have a skilled and experienced maritime injury legal team on their side.
Will I be blackballed from future maritime jobs if I bring a lawsuit against my employer? We've been practicing maritime law for more than 50 years and we believe there is no blacklist. In fact, there are laws that prevent your former employer from revealing information like injuries you may have received while on the job. In addition, we've had several former clients who received excellent settlements later return to work offshore after they recovered from their injuries.
What's the Difference Between Admiralty and Maritime Law? Truthfully, there's little difference between the two terms and generally cover many of the same things. Our article goes into more depth on the differences between admiralty and maritime law.

The Place to Turn for your Maritime Injury Case


For more information, we offer several free publications that will help you make some very important decisions about your future. If you have more questions or would like to speak with one of our skilled maritime law attorneys for no cost and no obligation, please contact us today.
More info: