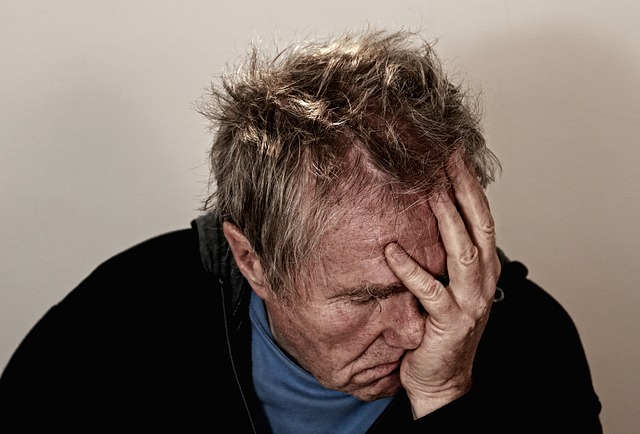 Maritime accidents can cause a number of different injuries, and one of the most often overlooked impacts of a serious maritime injury is the psychological and emotional harm that is inflicted on the worker. If you've suffered mental trauma after a maritime accident or injury, speak with an attorney who has handled emotional distress lawsuits like yours and who can navigate you through the process, from your maritime accident investigation all the way to your settlement.
Proving Emotional Distress
In order to get compensation for emotional distress under a maritime injury claim, maritime employees who have endured  are required to prove that they have suffered the following:
stress,
anxiety,
grief,
depression, or
other psychological symptoms.
This must be proven to be a result of a traumatic incident that occurred as the result of an employer's negligence or failure to maintain a safe environment. When this negligence leads to an accident that causes harm, then the injured party, the family of the deceased, or other maritime employees who witnessed the event may file an emotional distress lawsuit for the trauma they have endured.
"Physical Injury or Impact Rule" in Emotional Distress Lawsuits
In order to receive compensation for emotional distress lawsuits, injured workers and their lawyers must satisfy what's known as the "physical injury or impact rule," which means that there must be some physical damage to the person to complement the psychological injury. The purpose of this rule is to give the court system a way to limit the possibility of an abundance of emotional distress lawsuits and claims from people who have witnessed traumatic boat accidents.
The issue of a purely emotional injury was first addressed in a case in 1989 but was denied by the court, so filing for purely emotional distress remains a murky issue, but if you have been injured or physically impacted in such a manner that caused psychological harm, you may be eligible for emotional distress damages as well.
Seamen harmed in boat accidents benefit from legal representation in the injury and emotional distress lawsuits that follow. If you have been injured, contact a maritime accident investigation lawyer today.
Jones Act shipping law states that you are entitled to compensation for any injury or duress you endured if you can prove that your employer's actions or failure to act was responsible for the incident that caused in the injury.
Emotional distress damages are typically attached to other claim actions, such as if a seaman is injured in an accident and suffers anxiety or depression that affects his work and personal life as a result of the trauma.
However, a seaman may pursue damages for an injury that is purely psychological or emotional in nature, although those damages will not be rewarded for simply witnessing an event.
Contact a Maritime Accident Lawyer
The Jones Act provides you with certain protections your employer may not want you to know about. An attorney from The Young Firm can help you if you have suffered injuries in boat accidents injuries, an offshore accident or other injuries that fall under maritime law. Though we are based in Louisiana, we are ready and able to help injured victims throughout the U.S. We have handled hundreds of injury and emotional distress lawsuits and claims.
When you are ready to get started with your Jones Act injury case, we urge you to contact us today for a FREE case evaluation – call toll-free at 504-680-4100.
More Articles on Compensation in Maritime Injury Claims