You'll never see another deck quite like this one!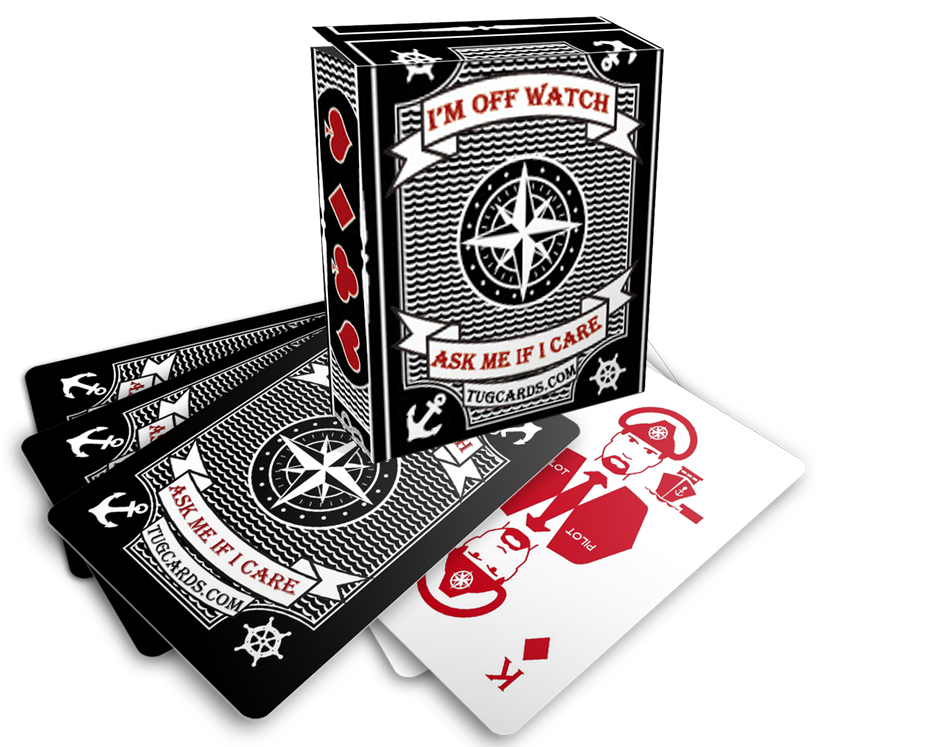 Made specifically for mariners, these TugCards are unique and offer hours of entertainment. Get your free deck today while supplies last.
Deck Features:
Standard suits and numbers with an added maritime flair
Different vessel jobs represented on Aces and face cards
Standard size deck of cards (63x88mm)
Contains 54 cards
Custom designed box
Great for entertainment while onboard!
Frequently Asked Questions
How Do You Receive Your Materials?
As soon as we have received the restocked cards, we will be sending them out. Please expect a delay of several weeks while we restock.
Does This Cost Anything?
No, it's completely free. Requesting these cards does not obligate you to anything. We understand that you're just here for the cards and we're happy to provide that to you for free, minus all the pesky spam.
Why Do We Ask for Your Email and Phone Number?
This is to ensure that we get your materials to you as quickly as possible. Sometimes there are issues with the address and we'll need to call and verify your information before FedExing your cards.
Will You Hear from Us? 
Not unless you want to. Just enjoy the cards!
---
About The Young Firm
Our Maritime Injury Law Office
At The Young Firm, we limit our practice to only Maritime Law and Jones Act cases on behalf of injured maritime workers, which means that we devote all of our time and energy to fighting for people just like you. For example, we don't handle car accident or divorce cases. You can learn more about why we focus on maritime injury law.
What We Stand For
We believe in educating injured workers about their rights and options and, to this end, we've created free books and downloads. Right after your injury is an incredibly tough time for you.  There are dozens of questions and its all-new territory. The company will have handle lots of claims just like yours and knows how to protect itself–for you, it's probably your first time dealing with anything like this.  Our staff understands this and is always professional, friendly, honest, knowledgeable, hardworking, and compassionate. 
Who We Help
Over the years we have handled cases for hundreds of injured maritime workers. We've worked with:
Captains

Deckhands

OIMs

Drillers

Floorhands

Engineers

Longshoremen

Roustabouts

Toolpushers

Crane Operators

API Inspectors



Our clients have come to us from all over the U.S., but most of them are from right here in Louisiana. 
---
Our Community Projects
Captain Deadeye's "Stop Bullying! Be a Lifesaver!" Program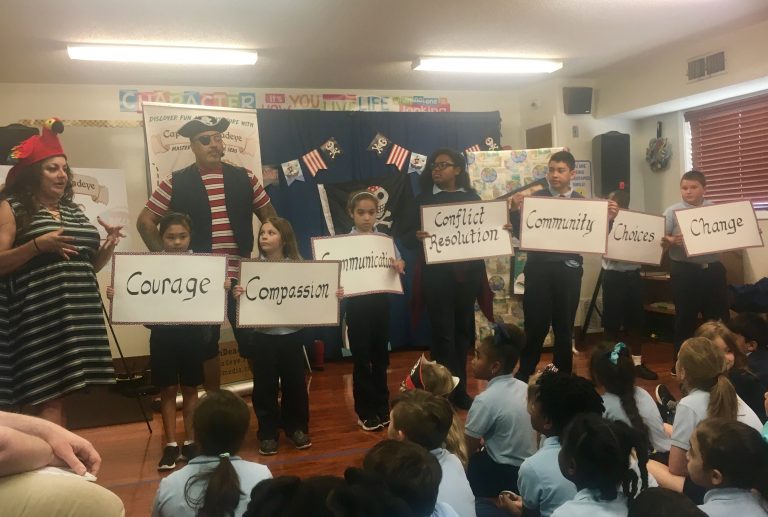 The Young Firm partnered with one of our former clients, John and his co-author Dianne, to help spread the message of anti-bullying to local schools in the greater New Orleans area.
MAPS Scholarship for Maritime Workers
Our office provides a scholarship to maritime workers needing to advance their careers and upgrade their endorsements and take other required courses for the USCG. We've given out over $120,000 in scholarships to hard-working mariners, rig workers, dock workers, etc. throughout the U.S.