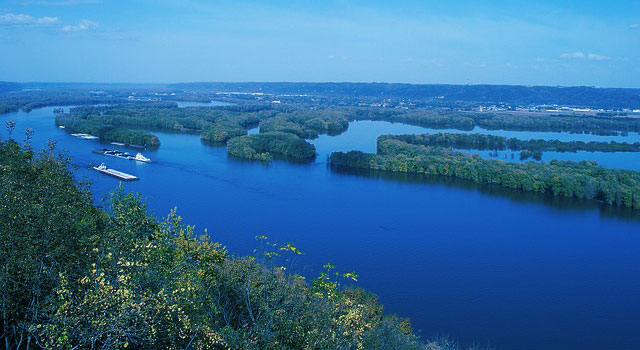 The Jones Act is a federal law that protects seamen who are injured in offshore workplace accidents. In some ways, it is a worker's compensation for maritime employees. However, the Jones Act contains fewer limitations than worker's compensation law, and it covers anyone working on a vessel on navigable waterways.
The term "navigable waterways" has been interpreted by federal courts to include almost any body of water. Of course, the Atlantic Ocean, the Pacific Ocean and the Gulf of Mexico are considered navigable waterways, but so are harbors, rivers, and inland lakes.
A  Supreme Court ruling determined that any maritime worker who spends more than 30 percent of his time in the service of a vessel on navigable waters qualifies as a seaman under the Jones Act. This means that even injured workers on board a vessel whose job is not directly associated to the vessel's functioning are also covered by the Jones Act.
Some navigable bodies of water:
Apalachicola River
Arkansas River
Biloxi River
Brazos River
Canadian River
Colorado River
Cumberland River
Escambia River
Great Lakes: Lake Huron, Lake Superior, Lake Michigan, Lake Erie, and Lake Ontario
Kentucky River
Lake Pontchartrain
Lake Maurepas
Mississippi River
Mobile River
Neches River
Nueces River
Ohio River
Pascagoula River
Pearl River
Pecos River
Red River
Rio Grande
Sabine River
San Jacinto River
St. Francis River
St. Lawrence River
Trinity River
White River
Vermillion River
If you have been injured while working on a riverboat, barge, ferry, tour boat or any other vessel that regularly travels the waters in Louisiana, Texas, Mississippi, Alabama or Arkansas, you may be entitled to compensation for your injuries under Jones Act Law. Contact the maritime law attorneys at The Young Firm to learn more about your Jones Act rights and to schedule a free consultation to discuss your case.
More articles on the Jones Act: