When you've been injured on the water, your company is under no legal obligation to keep you employed after your accident. Almost all maritime employment is "employment at will." This means that your company can let you go for any reason they see fit. Even though your job is not protected, your rights are.
Do You Know the Answer?
How many days off during your injury are you entitled to?
Is your company required to pay your medical expenses? And if so, how much? For how long?
Is your company required to pay your living expenses?
All of this and more is covered in our free e-books.
What's Included in the Maritime Injury Library?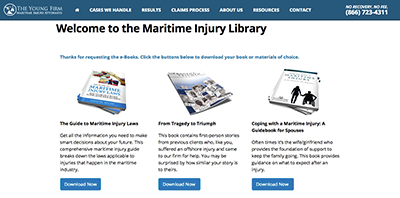 When you fill out the form, you'll receive instant access to our Maritime Injury Library which will give you the PDF versions of all of the following books & worksheets:
6 Must-Have Books that Will Guide You Through a Maritime Injury
The Guide to Maritime Injury Laws
From Tragedy to Triumph
Coping with a Maritime Injury: A Guidebook for Spouses
Secrets About Medical Issues Surrounding Your Offshore Injuries
Paying Your Bills & Getting Medical Treatment
Understanding Your Offshore Injury
Brochures and Worksheets to Give You Quick and Easy Answers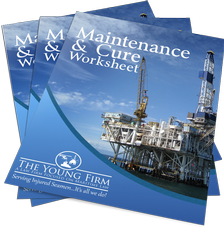 Maintenance & Cure Worksheet
8 Documents that Can Win Your Jones Act Case
These books and worksheets breaks down Maritime Injury Law in easy-to-understand concepts. You'll get helpful tips and insider information on how personal injury cases work. You'll learn common situations after an injury, how your company might respond, where you can go for financial resources, and more. Get answers today!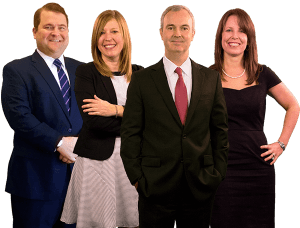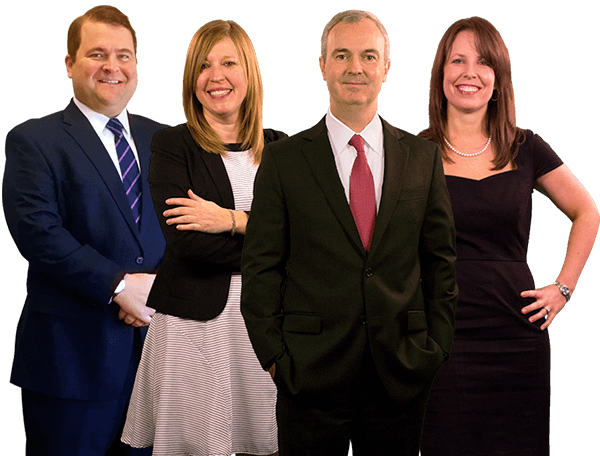 Contact an attorney today for free answers and information on how to move forward. Call or chat today: 504-680-4100.