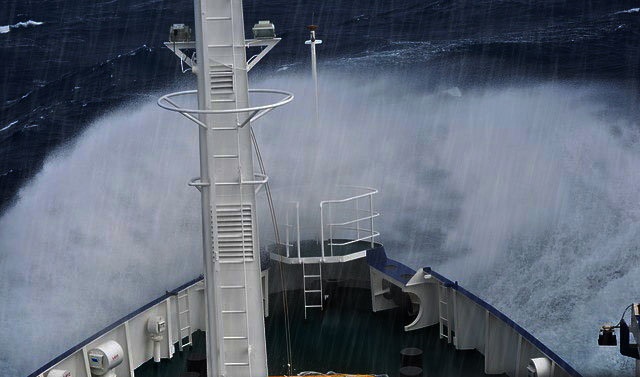 As a maritime worker, you have the right to a safe work environment. Many maritime companies have been found guilty of pushing their workers to the limits during bad weather. From a simple thunderstorm to a full hurricane, poor weather conditions increase the risk to maritime workers. Maritime law requires that employers follow certain safety rules and when these rules are neglected and people are injured, the company is liable. 
If You're Injured During a Storm, You May be Eligible for Compensation 
If your employer is found to have been negligent in addressing your safety during bad weather, you may qualify to file a maritime injury case for compensation.  Jones Act seamen are eligible for medical benefits and for maintenance and cure regardless of who was at fault for the injury. When a seaman who is covered by the Jones Act is injured on-the-job, fault does not need to be established in order to receive compensation. The employer must pay for the injuries regardless of the cause of the accident.
---
Could You Get a $610,000 Settlement like Our Client?
"I knew I made the right choice with The Young Firm when all the promises from my employer turn out to be empty. I can't thank the entire staff at The Young Firm enough for all that they have done for me and my family."
Claim Type: Jones Act Claim
Injury Type: Shoulder, Knee and Ankle injury
Age: 44
Job Position: Deckhand
Accident Location: Offshore
Vessel Type: Motor Vessel M/V
Our client was thrown overboard during a dangerous backloading operation offshore in rough weather. Despite telling the Captain that the seas were too rough for this kind of docking procedure, our client was forced to carry out the Captain's request for docking. While following the Captain's orders, the vessel hit the platform and knocked him overboard. He clung to a rope dangling from the platform. Eventually, our client was able to pull himself back onto the vessel. He suffered a shoulder, knee and ankle injury and was unable to return to work. He hired us and we were able to give him resources to support himself while his case was ongoing. We obtained a successful settlement for our client who was able to use the money to contribute to his granddaughter's college fund.