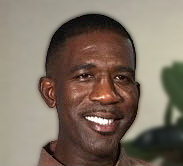 "My name is Phillippi and back in October 2003, we were on a drilling rig and I was on the drill floor, roughnecking, and the driller told us to pick up a very big tong (which requires really three to four people to pick up) and we began to pick it up.
I could not handle my end and I dropped it, and after I dropped it, I began to feel some pain hit me in my back. My lower back began to hurt and later on it went down my right leg, and I began to wonder what happened to me. I thought maybe I pulled a muscle or something.
I went to the doctor and the doctor said that I had a herniated disc at L4 and L5 and nerve damage going down my right leg. Next, he told me that I have to find another profession because if I go back out there, I will be paralyzed lifting anything.
He referred me to The Young Firm in New Orleans and I called and talked with Bob Young. Bob Young answered me and they told him about my story and everything and right away, it was not even two days, Bob Young was there in Harrisburg, Mississippi at my house. He began to tell me that everything was going to be fine, just tell him what happened and, if I need anything, call him and he was there.
I had never seen an attorney come to the rescue like that. He drove all the way to Harrisburg and that is at least a two-hour drive.
The settlement was $250,000 and amazing. They received my money in less than a year.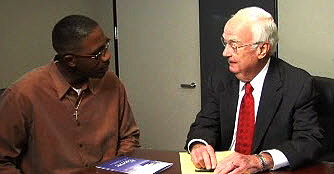 He is great, even the secretaries; all of them. They treated me with love. This experience overall was great. You can expect no better attorneys, and secretaries, and even today as I come here, they all remember me and treat me with kindness and love. I'll tell anyone to go to The Young Firm. The Young Firm is great."