Any seaman injured while performing maritime job duties is eligible for benefits under maintenance and cure law, according to Federal Maritime Law. This includes any type of maritime worker, from fishermen to cooks on cruise ships.
Defining "Seaman": Types of Eligible Jobs
As long as the worker is classified as a seaman, he or she retains the right to maintenance and cure benefits. Traditionally, the courts have struggled with determining who is considered a seaman. Generally, the worker must spend about 30 percent of his or her time on a vessel in navigation.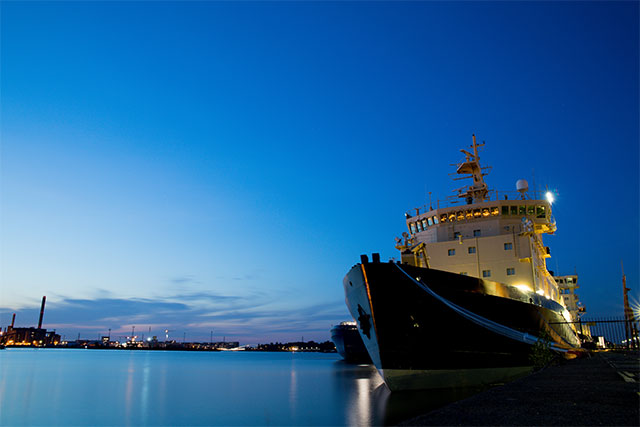 There are dozens of jobs that satisfy seaman status so read through the following to see if you or a loved one qualifies:
workers on tugboats and barges;
oil rig workers;
cruise ship crew;
commercial fishermen;
cooks on yachts;
service vessel and cargo vessel crew members;
commercial divers;
deckhands;
engineers;
permanent maintenance crew;
first, second, and third mates;
captains;
fish processors;
shrimp boat workers; and
employees in the maritime offshore industry.
 Maintenance and Cure Eligibility
Maintenance and cure benefits are one of the seaman's basic rights to what's known as "no-fault" benefits. This means that the worker will not have to prove that the employer was at fault for the accident in order to receive benefits.
As long as the worker is a seaman and was injured or became ill while performing his or her maritime job duties (even if the worker was responsible for the injuries) then he or she is entitled to maintenance and cure benefits. If for some reason those benefits are denied, the worker should quickly enlist the services of an attorney.
Maintenance and Cure Benefit Coverage
Maintenance and cure benefits provide injured workers their most basic medical needs after a work-related injury. The benefits kick in as soon as the injury occurs, and will continue until the worker has reached a state of maximum medical improvement (the point at which the worker is not expected to improve any further).
Maintenance and cure benefits include two basic types of coverage:
Daily expenses – maintenance benefits cover the daily living expenses of the worker. It's supposed to cover rent, food, utilities, and other basic expenses. However, maintenance benefits are historically quite low roughly $15 -$30/day.
Medical expenses – medical expenses, or "cure" benefits, are those that cover all the injured worker's medical expenses that accrue because of the work-related injury. It includes medical care, surgeries, medications, physical therapy, and medical-related transportation costs.
When Injured Workers Have Problems with Benefits
A seaman injured on the job is entitled to maintenance and cure benefits, regardless of how the accident occurred. Sometimes, however, employers refuse to pay the worker or pay only a negligible amount.
If you or your loved one has experienced a maritime injury, contact maritime attorneys particularly if you've already found yourself running into issues with your case. Punitive damages under maintenance and cure could even be recoverable if an employer unjustly fails to pay these benefits.
For help with your maritime case, call The Young Firm at 866-715-3664 for a free consultation.
More Maintenance and Cure Resources: