If you are injured while working overseas on an oil rig or vessel, and you are an American citizen, chances are very good that you can file your Jones Act maritime claim in the United States. The location of your accident does not necessarily determine the location where you must file suit.
Additionally, the location of your accident also does not necessarily determine the law which is to be applied in your case. If you are a Jones Act seamen, that relationship between you and your employer allows you to file suit under the Jones Act regardless of where your injury occurred.
The Jones Act may still cover an injured maritime worker working overseas or in a foreign country. As long as the victim was considered a Jones Act seaman at the time of injury, he or she can enjoy protection under the act.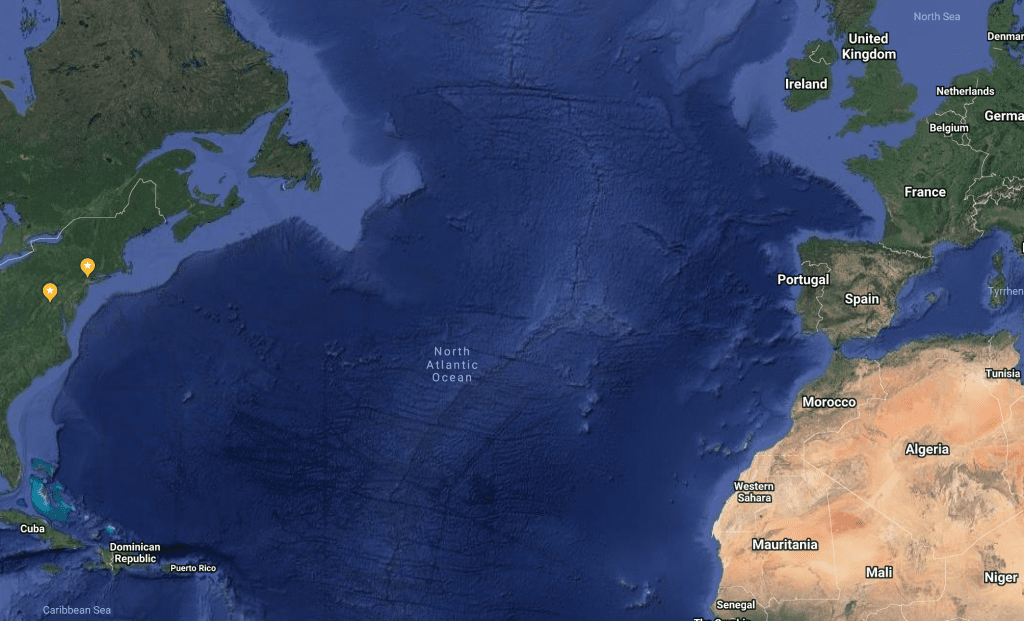 The worker should follow many of the same steps he or she would take if the injury had occurred within American waters. Take note: these particular claims can quickly become complicated owing to matters of jurisdiction and determining employer and employee status. Many injured workers choose to work with an attorney because of the complexity of these cases.
If you have been injured while working overseas, you may be wondering if you can sue the company at fault. One of the first issues to look at is whether the company falls under United States "jurisdiction." In order to file a lawsuit in the United States, a United States court must have "personal jurisdiction" over all entities that you are filing suit against. This means they have to have the authority to administer justice. You can typically obtain personal jurisdiction in three ways.
"General jurisdiction" applies if the company has continuous and sufficient contacts with the United States as a whole. This rule will typically apply to companies who actually do day-to-day business in the United States and who have physical offices located in the United States.
"Specific jurisdiction" applies if the particular facts of your case relate sufficiently to the United States so that a court can exercise jurisdiction over the company. This may occur if the company actively comes into the United States to recruit you for the job, the company sent documents to and from the United States in connection with your specific job or the company took other steps to actually "step into" the United States in connection with hiring you and the work that you performed for the company.
Finally, there is a very specific procedural rule which allows any federal court in the United States to exercise jurisdiction over a non-American corporation if that corporation does sufficient business in the United States, yet that corporation fails or refuses to consent to being sued in any particular state. This procedural rule protects individuals from foreign corporations that effectively operate in the United States but failed to declare a location where they can be brought into court.
As you can see from above, even if you are employed by an actual foreign corporation without offices in the United States, it is still possible to file your maritime Jones Act claim in the United States against your employer. These rules also apply to any third party companies that you are trying to file claims against in the United States.
Establishing Jurisdiction after an Overseas Accident
A maritime worker who is an American citizen does not necessarily need to file a suit in the country of incident. In some cases, the worker can file suit once home in the United States. This will depend on whether or not the United States has any jurisdiction over the overseas vessel or oilrig where the injury occurred.
Laws grant U.S. federal courts jurisdiction over foreign-owned vessels and companies provided the company does enough business in the United States. U.S. courts may have specific jurisdiction if the employer came into the U.S. to recruit you.
A maritime attorney can help determine if the non-American employer meets this threshold and answer other questions about jurisdiction.
Special Considerations of an Overseas Injury, Illness or Accident
Non-American citizens may qualify for Jones Act coverage provided they:
were employed by companies that were either based out of the United States; or
were employed by foreign-owned companies that met the minimum threshold for conducting business within the United States.
These workers must prove they cannot collect sufficient compensation within their own countries or the countries in which the accident occurred.
Compensation Available After an Overseas Maritime Accident
Maritime workers injured overseas are eligible for a number of damages:
lost income (which can be significant for an overseas worker, owing to the generally high wages);
medical expenses and treatment (note – if the worker receives insufficient care while overseas, the employer may be held liable for any additional care necessary to remedy the injury or illness); and
other damages included in a traditional Jones Act claim.
An injured worker should take steps to protect a claim. This means reporting the injury to a supervisor, maintaining all evidence of the accident and injury, getting contact information for all witnesses and keeping medical records and receipts.
A worker may also choose to hire an injury attorney to handle all communications with the involved parties and insurance companies. An injured seaman should decline to give a recorded statement or sign documents immediately after an accident. These can undermine or damage a claim, or even waive any rights to recovery.
More articles about Jones Act jurisdictions and applications: