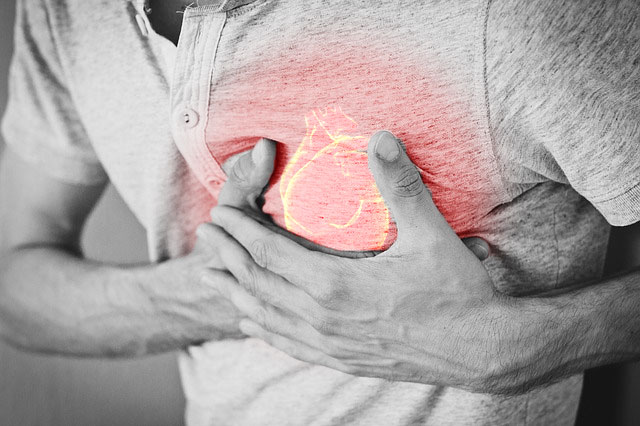 Our office was able to obtain a large settlement for a seaman who suffered a heart attack while working on a vessel.
While heart attacks can happen almost anywhere to anyone, maritime employers are under an obligation to provide a certain level of care if their employees are injured or sick while at work. If the company was unresponsive or didn't take the appropriate action after a worker is injured, they can be at fault for negligence.
With our client's case, the claim was limited to future maintenance and cure benefits, yet the company was forced to pay significant money to the seaman which will pay for future treatment. Even though a future health care plan estimated the seaman would not need more than $20,000 for future care, the employer paid well beyond that amount.
More case results:
Quick Case Facts
Settlement Amount: Confidential
Claim Type: Jones Act Claim
Injury Type: Heart Attack
Age: Confidential
Job Position: Seaman
Accident Location: River
Vessel Type: Vessel
Company: Confidential
---
Client with Minor Knee Injury Wins $125,000

$125,000

Claim Type: Jones Act
Injury Type: Knee Injury

Read More

4 Injured in Ship Collision Win $1.8 Million Settlement

$1,800,000

Claim Type: LHWCA
Injury Type: Back, Neck, & Wrist Injuries

Read More

Operator's Negligence Causes Offshore Accident

Confidential

Claim Type: Longshore
Injury Type: Shoulder, Neck, and Back Injury

Read More

Back & Neck Injury Case Settles for More than a Million

$1.06 Million

Claim Type: Longshore | General Maritime | Worker's Comp
Injury Type: Back & Neck Injury

Read More

Client sustained severe nerve injury which resulted in significant disability

$1,900,000

Claim Type: Jones Act Claim
Injury Type: Leg Injury

Read More

Floorhand Unfairly Blamed for Accident, Gets Large Settlement

Confidential

Claim Type: Jones Act Claim
Injury Type: Head Injury

Read More

QMED Oiler Severely Burned Offshore Gets $5 Million+

$5 Million+

Claim Type: Jones Act Claim
Injury Type: Burn Injury

Read More

Client with severe offshore injury gets $7,150,000

$7,150,000

Claim Type: Jones Act Claim
Injury Type: Brain Injury

Read More

Young Roustabout Injured on Rig Receives Over Half a Million

$750,000

Claim Type: Jones Act Claim
Injury Type: Shoulder, Knee, and Ankle

Read More

Young Deckhand Injured on Golding Barge Gets over $1,000,000

$1,200,000

Claim Type: Jones Act Claim
Injury Type: Hip Injury

Read More

Vessel Captain with Back Injury Receives Settlement

Confidential settlement

Claim Type: Jones Act Claim
Injury Type: Lower Back Injury

Read More

Shipyard Worker Receives Over $600,000 for Injury

$670,000

Claim Type: Jones Act Claim
Injury Type: Head, Neck, Back Injuries

Read More

Settlement of $450,000 on behalf of a Louisiana widow whose husband died aboard a cruise line vessel

$450,000

Claim Type: Wrongful Death Claim
Injury Type: Death

Read More

Scaffolding Contractor Receives Confidential Settlement

Confidential

Claim Type: Jones Act Claim
Injury Type: Head, Neck, Back Injuries

Read More

OIM Injured Overseas Receives Huge Settlement

Multi-million dollar settlement

Claim Type: Jones Act Claim
Injury Type: Burn

Read More

Dredge Worker gets $550,000 After Falling Down Stairs

$550,000

Claim Type: Jones Act Claim
Injury Type: Knee and Back Injuries

Read More

Deckhand Thrown Overboard During Docking Gets Settlement

$610,000

Claim Type: Jones Act Claim
Injury Type: Shoulder, Knee and Ankle injury

Read More

Vessel Supervisor Gets Millions After Crane Collapsed

$2,560,000

Claim Type: Jones Act Claim
Injury Type: Foot, Ankle, and Lower Back Injuries

Read More

Client injured while moving a tank of oxygen across the unsafe deck of a barge

$2,400,000

Claim Type: Jones Act Claim
Injury Type: Back Injury

Read More

Client was injured when hydraulic fluid sprayed into his eyes

$1,000,000

Claim Type: Jones Act Claim
Injury Type: Eye Injury

Read More

Client was injured when a bit on a barge broke free and struck him in the ankle

$370,000

Claim Type: Jones Act Claim
Injury Type: Ankle Injury

Read More

Client hurt his knee and lower back while working offshore

$650,000

Claim Type: Jones Act Claim
Injury Type: Knee and Lower Back Injuries

Read More

Client sustained an injury to his lower back

$1,400,000

Claim Type: Jones Act claim
Injury Type: Lower Back Injury

Read More

Client Gets $400,000 for Lower Back Injury

$417,500

Claim Type: Jones Act Claim
Injury Type: Lower Back Injury

Read More

Client was an offshore worker who sustained a back injury while working on the drill floor

$550,000

Claim Type: Jones Act Claim
Injury Type: Back Injury

Read More