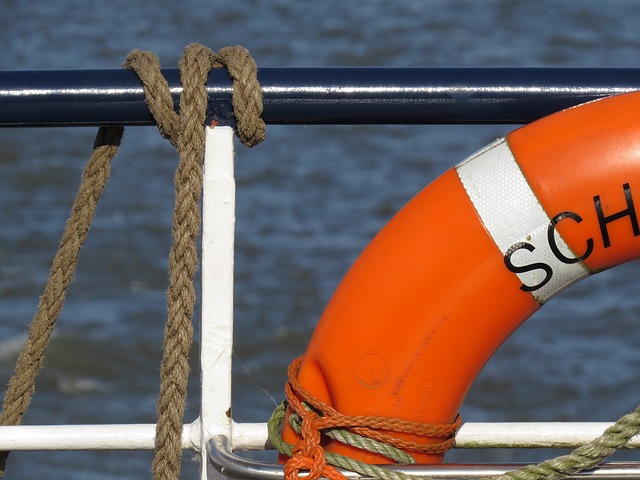 Working at sea comes with risks and rewards even on the calmest seas, but when the water gets rough, it can be downright dangerous. When one deckhand was thrown overboard and sustained an injury, he contacted The Young Firm and successfully filed a Jones Act claim, earning him a $610,000 settlement.
Offshore Accident Leads to Shoulder, Knee and Ankle Injury
In November 2011, our client was thrown overboard during an improper and dangerous backloading operation offshore in rough weather. Despite telling the captain that the seas were too rough for this kind of docking procedure, our client was forced to carry out the request.
While he was following the captain's orders, the vessel hit the platform and our client was knocked overboard. For several frantic minutes, he clung to a rope dangling from the platform while the vessel crew scrambled to figure out what to do. Eventually, our client was able to pull himself back onto the vessel and to relative safety. He suffered a shoulder, knee and ankle injury, although the company claimed his ankle injury was unrelated to the accident.
As a result of his injuries, he was unable to return to work and was forced to consider other options. He hired The Young Firm. We provided resources to support him while the case was ongoing.
We filed a claim against our client's company for the following negligence:
Breach of a legally imposed duty of reasonable care owed by the defendant to the plaintiff
Failure to provide a reasonably safe place to work
Failure to properly train and supervise plaintiff
Failure to take any means or precautions for the safety of defendant's employees, including plaintiff
Creation and maintenance of an unseaworthy vessel
Failure to provide minimum safety requirements
Failure to provide adequate equipment for the job in question
Failure to provide adequate personnel for the job in question
Other acts of negligence and unseaworthiness
After a lengthy back and forth with his company and its insurance carrier, we obtained a successful settlement for our client who was able to use the money to contribute to his granddaughter's college fund.
---
Client Review
"From the first inquiry online to the very positive outcome of my case, the entire staff of The Young Firm treated me with respect and dignity every time we spoke. I must have sent 200 emails to The Young Firm over the course of my case and every one was responded to. My rambling messages and constant inquiries never fell on deaf ears. Everything Tim told me that was going to happen, did. Not once was I lost in the system of what I quickly discovered was going to be a lengthy process. The knowledge and reputation Tim Young and The Young Firm have was confirmed to me one day while I was in physical therapy. I live a fair distance away from New Orleans but found myself in a conversation with a guy who I soon discovered was an injured seaman like me. He told me about his accident and stated he wished he had hired Tim Young because he heard he was the best. I knew I made the right choice with The Young Firm when all the promises from my employer turn out to be empty. I honestly wanted to believe that the company I had given 110% to every hitch would take care of me after I was hurt, but they had other plans and Tim knew it all along. I can't thank Tim, Jason, Rebecca, Lea and the entire staff at The Young Firm enough for all that they have done for me and my family. If you are considering a law firm that puts you first, your only choice should be The Young Firm."
---
Quick Case Facts
Settlement Amount: $610,000
Claim Type: Jones Act Claim
Injury Type: Shoulder, Knee and Ankle injury
Age: 44
Job Position: Deckhand
Accident Location: Offshore
Vessel Type: Motor Vessel M/V
Company: Confidential
Learn More About Jones Act Settlements
Our team is experienced at handling Jones Act cases for maritime workers who have been injured in offshore accidents. Contact our office online or call 504-680-4100 with any questions about how to proceed after your offshore injury.
More case results:
Quick Case Facts
Settlement Amount: $610,000
Claim Type: Jones Act Claim
Injury Type: Shoulder, Knee and Ankle injury
Age: 44
Job Position: Deckhand
Accident Location: Offshore
Vessel Type: Motor Vessel M/V
Company: Confidential
---
Client with Minor Knee Injury Wins $125,000

$125,000

Claim Type: Jones Act
Injury Type: Knee Injury

Read More

4 Injured in Ship Collision Win $1.8 Million Settlement

$1,800,000

Claim Type: LHWCA
Injury Type: Back, Neck, & Wrist Injuries

Read More

Operator's Negligence Causes Offshore Accident

Confidential

Claim Type: Longshore
Injury Type: Shoulder, Neck, and Back Injury

Read More

Back & Neck Injury Case Settles for More than a Million

$1.06 Million

Claim Type: Longshore | General Maritime | Worker's Comp
Injury Type: Back & Neck Injury

Read More

Client sustained severe nerve injury which resulted in significant disability

$1,900,000

Claim Type: Jones Act Claim
Injury Type: Leg Injury

Read More

Floorhand Unfairly Blamed for Accident, Gets Large Settlement

Confidential

Claim Type: Jones Act Claim
Injury Type: Head Injury

Read More

QMED Oiler Severely Burned Offshore Gets $5 Million+

$5 Million+

Claim Type: Jones Act Claim
Injury Type: Burn Injury

Read More

Client with severe offshore injury gets $7,150,000

$7,150,000

Claim Type: Jones Act Claim
Injury Type: Brain Injury

Read More

Young Roustabout Injured on Rig Receives Over Half a Million

$750,000

Claim Type: Jones Act Claim
Injury Type: Shoulder, Knee, and Ankle

Read More

Young Deckhand Injured on Golding Barge Gets over $1,000,000

$1,200,000

Claim Type: Jones Act Claim
Injury Type: Hip Injury

Read More

Vessel Captain with Back Injury Receives Settlement

Confidential settlement

Claim Type: Jones Act Claim
Injury Type: Lower Back Injury

Read More

Shipyard Worker Receives Over $600,000 for Injury

$670,000

Claim Type: Jones Act Claim
Injury Type: Head, Neck, Back Injuries

Read More

Settlement of $450,000 on behalf of a Louisiana widow whose husband died aboard a cruise line vessel

$450,000

Claim Type: Wrongful Death Claim
Injury Type: Death

Read More

Scaffolding Contractor Receives Confidential Settlement

Confidential

Claim Type: Jones Act Claim
Injury Type: Head, Neck, Back Injuries

Read More

OIM Injured Overseas Receives Huge Settlement

Multi-million dollar settlement

Claim Type: Jones Act Claim
Injury Type: Burn

Read More

Large Maintenance and Cure Settlement Obtained for Injured Seaman

Confidential

Claim Type: Jones Act Claim
Injury Type: Heart Attack

Read More

Dredge Worker gets $550,000 After Falling Down Stairs

$550,000

Claim Type: Jones Act Claim
Injury Type: Knee and Back Injuries

Read More

Vessel Supervisor Gets Millions After Crane Collapsed

$2,560,000

Claim Type: Jones Act Claim
Injury Type: Foot, Ankle, and Lower Back Injuries

Read More

Client injured while moving a tank of oxygen across the unsafe deck of a barge

$2,400,000

Claim Type: Jones Act Claim
Injury Type: Back Injury

Read More

Client was injured when hydraulic fluid sprayed into his eyes

$1,000,000

Claim Type: Jones Act Claim
Injury Type: Eye Injury

Read More

Client was injured when a bit on a barge broke free and struck him in the ankle

$370,000

Claim Type: Jones Act Claim
Injury Type: Ankle Injury

Read More

Client hurt his knee and lower back while working offshore

$650,000

Claim Type: Jones Act Claim
Injury Type: Knee and Lower Back Injuries

Read More

Client sustained an injury to his lower back

$1,400,000

Claim Type: Jones Act claim
Injury Type: Lower Back Injury

Read More

Client Gets $400,000 for Lower Back Injury

$417,500

Claim Type: Jones Act Claim
Injury Type: Lower Back Injury

Read More

Client was an offshore worker who sustained a back injury while working on the drill floor

$550,000

Claim Type: Jones Act Claim
Injury Type: Back Injury

Read More