On Thursday, October 17, 2019, Maryland Congressman Elijah Eugene Cummings passed away from health complications at the age of 68. While he was an influential congressman, he was also an avid supporter of the maritime industry.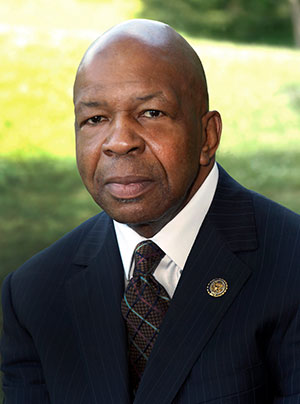 Maritime Industry Legislation Supported by Elijah Cummings
From 2011-2019, he had been assigned to the Committee on Transportation and Infrastructure as well as to the Subcommittee on Coast Guard & Maritime Transportation from 2011-2016. He took his responsibilities very seriously and supported multiple legislative acts to help improve the maritime industry.
Merchant Mariners of World War II Congressional Gold Medal Act of 2019
In May 2019, he was a co-sponsor of the Merchant Mariners of World War II Congressional Gold Medal Act of 2019 (HR550). The bill aimed to recognize the U.S. Merchant Mariners who were a key part of WWII.  
Coast Guard Academy Improvement Act
Additionally, he helped sponsor the HR3488 bill which would help address issues of diversity and discrimination within the Coast Guard Academy. 
Cummings had said that he was "honored to support the Coast Guard Academy Improvement Act," and that "recent assessments have identified deeply concerning disparities at the Academy, and business, as usual, is simply not an option. This bill would make thoughtful changes to address these inequities." 
Some of the key features of this bill were to establish a cultural reform commission, mandate a plan to recruit cadets from diverse backgrounds, and expand a scholarship program for undergrads. 
Maritime Workforce Development Act
Perhaps one of the most promising bills that Congressman Cummings had worked on was the HR2651 Maritime Workforce Development Act. This act, which was passed in 2009, established a maritime career training loan program that would offer loans up to $15,000 per year to eligible students enrolled in maritime academies. 

Elijah Cummings' Maritime Awards & Recognitions 
APL Maritime's Service Award
In 2014, Elijah Cummings received a service award from APL Maritime after delivering keynote remarks at APL Maritime's Senior Management Conference. 
USCG's Bertholf Award
In 2010, he received the Bertholf Award by USCG for his "long-term vision and leadership." Cummings was one of several recipients of the Commodore Ellsworth P. Bertholf Award. A few years prior, Louisiana Senator Mary Landrieu had also received this award.
American Salvage Association's Rapid Response Award
In 2007, he received the "Rapid Response Award" from the American Salvage Association for "substantial contribution that he has made to the United States Coast Guard and the maritime industry through his chairmanship of the [Subcommittee]."
Farewell to a Great Leader & a Great Man
Cummings had a track record for championing civil and workers' rights and for pushing our country to greater heights. His loss will reverberate through many industries and many households. We express our gratitude for his long-time service and give our condolences to his friends and family. He will be sorely missed.